real estate portfolio management
To stay in touch with your estate, be updated on it and its prospect in market realities is the key to own, enhance and build a healthy long-time real estate portfolio management in line with your purpose and priorities.
This helps owners define and take decisions accordingly on their assets holding, diversifying or liquidating.
This requires a reliable and experienced person to assist in possessing quality real estate, the potential of being revenue-generating and appreciating and overall optimizing the real estate holdings.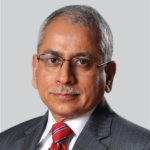 "Mr. Moti Ahuja helped me buy my first apartment in 1997-98. Till then, I was used to dealing with "brokers" who arrived late and were disorganised. Mr Ahuja's punctuality, transparency and organisational skills were differentiated from his clan. He gave sound advice, was updated with the latest laws and regulations, did not make you waste time seeing properties that were not 'on brief', buyers who were only window shopping or even at the courts during Registration.Since then he has helped me buy, as well as sell, 6-7 properties in Gurgaon. He has also managed the maintenance and renting of these properties while they were being held by me.Mr Ahuja is a 'one stop shop' when it comes to Real Estate."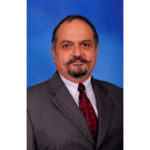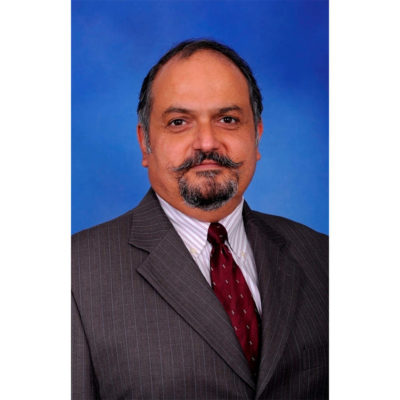 "Moti Ahuja was introduced to me over a decade ago when I wanted to sell my apartment in Gurgaon while I was living overseas. Not only did Moti do this with complete professionalism, he also ensured my parents who had my PoA were looked after and taken through an expedited process. Since then he has sold & purchased properties for me, and saved me money on a purchase price I had agreed to earlier! Moti is the only person in the business whom I trust completely and I have made no purchase or rental without consulting him. For Moti the "client interest is always first and last!"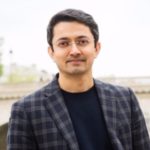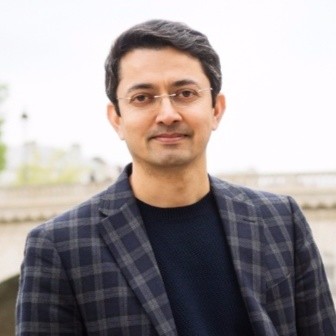 " My association with Mr. Moti Ahuja has been for more than 15+ years during which time I have resided in the US and now in Europe. This association has been possible because of his sincerity, accessibility and ability to build trust. He differentiates himself in the market not only with his humane style but also substance. He has a strong acumen on the real estate market, key players and projects and therefore is my go-to-advisor before making real estate investment decisions (even if he is not brokering specific transaction). With his strong work ethics, values and commitment he is able to mitigate NRI client's anxieties or concerns. With his help I have been able to manage my real estate investment in India. Consequently I have readily provided his reference in my NRI network and everyone has enjoyed strong personal and working relationship with him and his office. "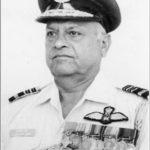 "I am an 83 years old retired Air Marshal of the Air Force. It is with utmost pleasure and without reservation, I would like to place on record my deep appreciation for the services rendered by Mr. Moti, as a real estate consultant, in the last 10 years. I had to sell and buy three properties in Gurugram (Gurgaon). His services were very prompt, flawless and most efficient, without hassles. I trust him and wish him greater success. "

I came to know Moti some 20 years back when I was looking at some residential property in Gurgaon, for post retirement settlement, and was referred by a friend to a "dynamic person who gives the best Real Estate advice" – that was how Moti Ahuja was described then, when he had a small but very functional office, in DLF Qutab Plaza. We got the best advice we could, never regretted my friends advice, and have never looked back since. In the often murky, muddled filed of Real Estate, Moti's stands out tall, and shoulders above his contemporaries and peers. What I like most about his manner of dealing (perhaps because I am a military officer) is his direct and frank dealing – he is upfront with views, even if they are not to ones expectations, but worthwhile nonetheless. He is honest in his dealings, which makes both Buyer and Seller, feel comfortable as in a win-win situation. And, he never fails to meet time deadlines, once he commits to them. Furthermore, a deal brokered by Moti Ahuja is one that he has personally overseen, to ensure that very financial & legal angle is taken care of, so that neither party has any apprehensions/problems in subsequent years. His mannerism is soft, polite, firm approach, and can be a tough negotiator. I fondly recall his one advice when I was renting my apartment; the Lessee was stalling & badgering for better terms, and I was going soft on some of his demands – Moti quietly whispered in my ear, "Sir, do remember the Lessee/Client is not your friend or relative. This is a business deal where he is trying to get the best bargain; why should you concede if not comfortable. We can call off this deal, and find another Lessee". Awesome advice – the deal finally got done on my conditions. Over the years I have come to rely heavily on Moti's advice, particularly now when the Real Estate sector is in a slump. He has never failed in giving the best advice and options, from which to take a decision.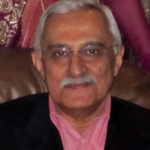 "The gentleman is polite, courteous, honest, knowledgeable , reliable and a pleasure to have as a business associate; as also a friend. Wish him every success that he richly deserve."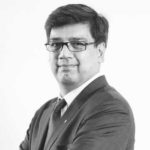 " Me and my family have known Mr. Moti Ahuja since 2002. He has a very good understanding of the real estate market in and around Delhi. His dealings have been very meticulous and with true honesty. He is highly committed and ensures his clients' interests are fully taken care of in a very professional and ethical manner. We always consult him for our needs both for purchases as well as sale and have been working with him for over 17 years."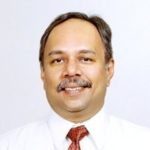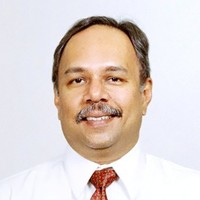 We, me and my father Late. Lt. Gen. D Swaroop met with Mr. Moti Ahuja in November 2001 on our purpose to acquire & relocate to DLF City, Gurugram.During our 1st meeting with him, to know each other and to find someone to rely upon, as we were very apprehensive after meeting a few real estate brokers and shocked with their unprofessional behaviour and lack of knowledge, he took a few hours to walk us through the entire process, answered all questions patiently and addressed our anxiety very professionally. We immediately knew we were in safe and experienced hands.Throughout, Moti was easily accessible, guided us through all our stress, anxious and exciting moments while firmly in command of the transaction right through and till its successful conclusion.His approach, integrity, quality of service and continuously on guard to protect our interest was commendable and gave us an incredible experience.My father was all in appreciation and fond of him and often expressed it, during his lifetime.Moti, as a person, with his relationship building and retaining during all these 18 years gives a wonderful feeling of knowing him.Till date, he is my "Go-To Person" in real estate for self, family & friends.I trust him & wish him well with all the success, he rightly deserves.